About Course
The dragon (aka the lizard brain) is much more powerful than you might think – it controls your reactions, memory, nervous system, consciousness, learning, motivation and many more essential elements of your life.
Although an essential part of the brain, it's not all positive... it also induces anger, fear, violence, anxiety and can shut you down to survival mode.
If it controls you, it's a dangerous place to be. On the other hand, If you can control it, you will be your best self.
In this online course will be teaching you how to master the lizard brain and use it to your advantage.
It will focus on helping you master the Lizard Brain and ultimately become the best version of yourself so you can lead a life of success and happiness.
Taking control of the Lizard Brain comes from EQ, Empathy, goal setting and self-image.
I will be teaching you about EQ (Emotional intelligence) and how it can change your life through understanding your emotions. Understanding EQ gives you the ability to overcome challenges, communicate effectively, empathise with others, defuse conflict and live free.
How to Tame Your Dragon will be a journey of self-development; I encourage you to listen carefully and practice the necessary steps to becoming your best self.
Until next time,
Costa
Show More
What Will You Learn?
Taking control of your life by taking control of your mind

New ways to level-up up your emotional intelligence

Consciously understanding your strengths and weaknesses

Strategic self-management to continually grow as a person

Ways of using empathy to influence and change others for the good
Course Content
Week 1
Introduction

Emotional Intelligence Defined

Who am I?

Self Awareness Strategies
Week 2
Week 3
Week 4
Week 5
Student Ratings & Reviews
I have always struggled with procrastination and impulsivity, but this course really helped me master self-control and move forward in the right direction. Thanks again to Costa for teaching these principles with thoughtfulness and clarity.
Brilliant! I found the course informative, fascinating and engaging. It\'s given me a deeper understanding of EQ and it\'s importance in my life and my influence on the lives of others. There are also some great practical tips for self management and being goal oriented. In short, I feel more like I\'m the captain of my own Ship!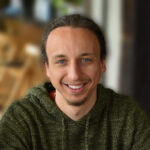 7 months ago
A very good and informative course. I gleaned a lot about how thinking impacts your life from this course. Thank you Costa!